What is the importance of upgrading the plumbing in your home to sell the property?
The buyer will be attracted to plumbing fixtures in the bathroom/toilets and kitchen. The entire bathroom and kitchen will be transformed by upgrading faucets and other fixtures.
The plumbing system is a significant part of a home's essential systems. The home will be more attractive to buyers if it is running efficiently.
The EPA regulations require sellers to disclose the presence lead-based paint in a house, but not the presence of lead pipes. This worry can be relieved by a plumbing upgrade.
Buyers don't need to worry about mold or water damage when their plumbing is in good condition.
The main idea behind upgrading a home's plumbing is to ensure that it is functional and comfortable for buyers.
But, with the high price of a complete overhaul of the plumbing system in your home, what upgrades should you choose? These are some suggestions to help you make a decision.
1. Pull-out faucets are a good choice.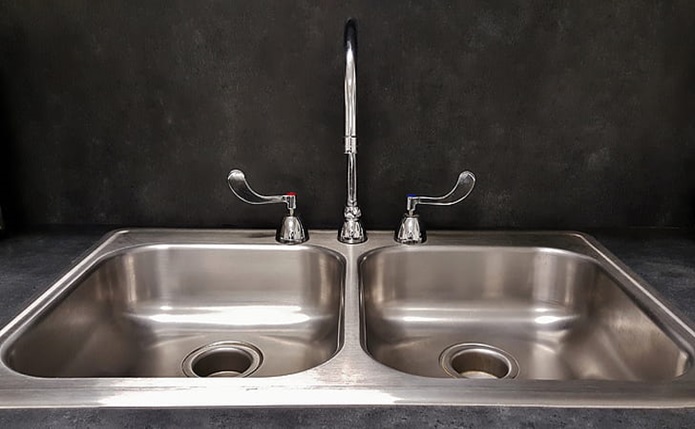 A pull-out faucet can be used to improve the look of your bathroom and kitchen sinks. These affordable upgrades can also be very useful. They can be used with just one hand and are versatile. A double kitchen sink and faucet will give you the best value for money in the kitchen.
2. Replace old piping
Galvanized steel plumbing pipes can be susceptible to corrosion, which could pose a risk to your health. Problems with lead and polybutylene pipes, cast iron, clay, or plastic sewer lines can also be caused by these materials. Copper pipes should be used for water supply and PVC should be used to dispose of waste.
3. Low-flow and eco-friendly upgrades
These include energy-efficient toilets that use 1.5 gallons of water per flush versus the 3.5 – 5 gallons that older toilets use. Dual-flush toilets use less water as they have two flushing modes: liquid and solid waste.
Low-flow showerheads or faucets can also be installed to reduce water consumption, but not affect the quality of washing and bath time.
4. Insulate the pipes
Exposed pipes can cause energy loss and contribute to high energy bills. Most homeowners are not aware of this fact. The basement is the most cool part of a building and pipes and heaters are there.
You can easily insulate pipes by wrapping exposed pipes with pipe sleeves and wraps. This minor improvement in energy efficiency and maintenance costs can have a significant impact on your overall cost of living.
This post was written by Joey Denick. Joey is the Owner and Operator of Clog Kings. At Clog Kings, LLC, we pride ourselves on our dedication and efficiency. We know you don't have time to waste. That's why we work fast to get your home or commercial building back up and running in no time. If you are looking for Pasco Plumbing then look no further because we got you covered!